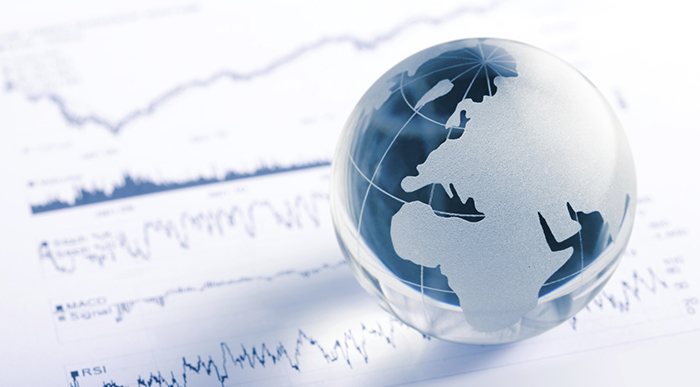 Into the Unknown: Key Takeaways
PIMCO recently published its Cyclical Outlook for global growth, inflation, trends and transitions likely to affect the investment landscape in 2017. Below are some key takeaways:
With Trump, Brexit, Italy's "No" vote and China's currency woes, the world economy and markets have embarked on a journey into the unknown. As coauthor Andrew Balls and I noted, the only certainty in our view is that the "tails" in the distribution of potential macro outcomes have become fatter – i.e., more extreme scenarios, which usually have a low probability of taking place, have become more likely.
The downside, or left-tail, risks are defined by rising debt, monetary policy exhaustion and the populism-powered transition from globalization to de-globalization. By contrast, upside, or right-tail, opportunities may emerge from potential deregulation, awakening animal spirits and the accelerating transition from exhausted monetary policy to growth-supportive fiscal policies.
Three key macro transitions in 2017
The path for the economy and markets will likely be determined by how three difficult transitions play out on the cyclical (six- to 12-month) horizon:
The transition from monetary to fiscal policy, which has gained speed with the European Central Bank tapering the monthly run-rate of its asset purchases to €60 billion, the Bank of Japan abandoning its money supply target in favor of a yield target, and the next U.S. administration likely to embark on a more expansionary fiscal policy.
The transition from globalization to de-globalization, which has been underway for some time but looks set to accelerate as governments in the U.S. and elsewhere will likely become more inward-looking.
China's currency regime transition from what was a U.S. dollar peg until August 2015 to the current quasi-basket peg to what may become a managed or even free float of the yuan.
Investment implications
Investors should consider a patient approach and aim for capital preservation until the veil of uncertainty over future policies starts to lift. With markets prone to overshooting and undershooting and likely to swing back and forth between our secular New Neutral and a potential "New Paradigm," better opportunities to deploy liquidity should emerge in the course of 2017.
Joachim Fels is PIMCO's global economic advisor and a regular contributor to the PIMCO Blog.
AUTHOR: JOACHIM FELS